Utility says "YES, WE CAN MAKE THAT!"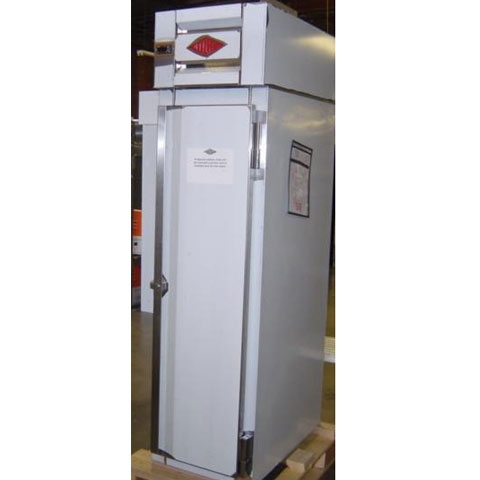 While some companies are now saying, "if it's not in our catalog we will not build it," Utility Refrigerator says, "tell us what you need and Utility will build it for you!" Unlike other manufacturers Utility's products are designed to meet the needs of the most discriminating end user. Whatever the requirements, be it a standard item...a modification of one of our catalog items...or a build-from-scratch design, Utility will build it for you. At Utility Refrigerator, we do not just build refrigeration products...we offer solutions.
When a large institutional user recently needed to maximize storage capacity in a small space, Utility developed a special unit to fit within the customer's narrow footprint. Measuring 20" wide, this unit enabled the end-user to have a two section roll-in freezer and a reach-in refrigerator in just 89" of space. This refrigerator also features exclusive digital controls which prevent the evaporator coil from icing up if the door is held open for an extended period of time.
If you present Utility with a challenge, we will find the solution for you!